Mike will be teaching again at Arrowmont this year
May 21-27, 2017 – Arrowmont School of Arts and Crafts, Gatlinburg, Tennessee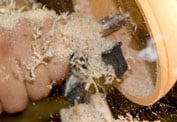 Course description: Turned, Burned and Carved Skill level: All
Explore the possibilities found in the turned form. This class begins with students turning forms on the lathe using a variety of different techniques. Discussions include bowl and hollow turning, sharpening and honing, and the use of power carving and various carbide burs, pyrography and milk paint to further enhance the turned form. Participants will go beyond the visual and discover how the tactile qualities can raise the level of their work. The sharing of ideas, making shavings and having fun are encouraged during the course. Open to all skill levels.
Past Shows and Workshops
Mike was a featured demonstrator at Turnfest 2016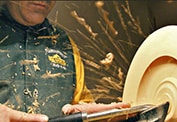 Turnfest is Australia's largest and longest running wood turning symposium.
Mike will be demonstrating his unique carving and turning skills at the symposium.
The dates are March 18, 19, and 20. Visit the Turnfest website.
Mike presented at the 5th Annual Symposium of Honolulu Woodturners

The symposium was held on October 12 & 13, 2013 starting at 8:45 a.m.
at MRC Roofing, 1041 Puuwai Street, Honolulu, Hawaii 96819
Click here for more information
Mike taught classes at these locations in 2012
April 8-1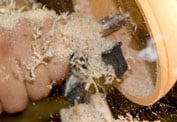 3, 2012 – Arrowmont School of Arts and Crafts, Gatlinburg, Tennessee
Course description: The Tactile Turner Skill level: All
In this class we will explore the possibilities found in the turned form. We will start off by turning shapes on the lathe using a variety of different turning techniques. Bowl and hollow forms will be discussed. Students will then move on to power carvers, pyrography, paint and whatever else they can think of to impart their own 'voice' into their work. Focus will be not just on the visual but how a sense of touch and texture can add another level to their work. Students are encouraged to discuss and share ideas with one another, make shavings and have fun!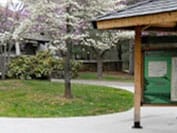 April 14-15, 2012 – Folk Art Center, Asheville, North Carolina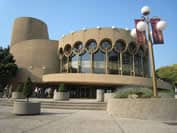 June 8-10, 2012 – American Association of Woodturners San Jose, California